Product industrialization
Everything you need to bring your prototype into series production.
From your prototype to series production
The final aim of product industrialization is to transform a prototype into a machine/plant so as to make it suitable for series production.
By means of technical drawings, mechanical design of the product, simulations and tests, the process of industrialization clarifies the functional specifications, application context and design of the product, as well as its possible construction technologies.
These activities also clarify the actual costs of the product and the variables that might affect it, such as construction technique, materials, finish, etc. Our technicians and experts can undertake all the necessary activities for product industrialization. In particular, we deal with:
the production of components that can be made by casting aluminum and iron;
die-cast aluminum;
molding plastics;
finding suppliers for commercial components.
Professional profiles involved in product industrialization
In order to bring a prototype into series production, 3D technical drawings must first be drafted by expert technicians coordinated by a team manager.
Product industrialization software
To produce the technical drawings needed for product industrialization, we use various 3D mechanical design software applications, according to the specific requirements of the customer.
Catia
Solidworks

Inventor

Pro Engineer – CREO 2-3

One space Co-create
Product Industrialization: Case Studies and Successfully Completed Projects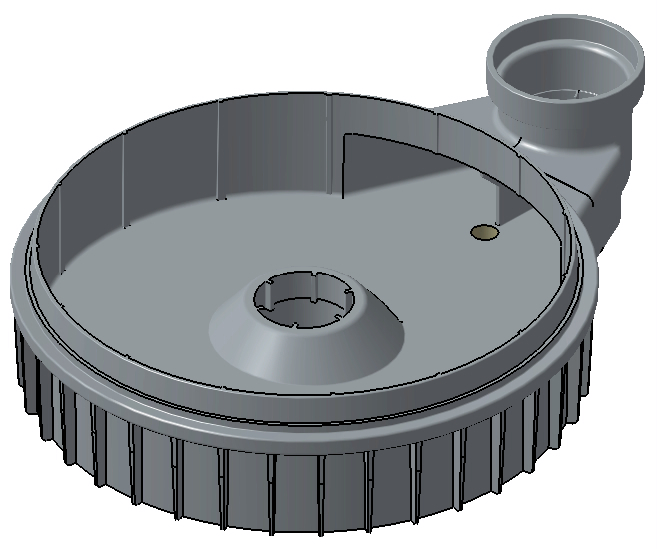 Condensing boiler base
Studio A.S.E. realized the solid modeling of an highly efficient condensing boiler bottom plate.
For this project, instead of vinyl resin, we choose polypropylene as the moulding material.
Read more